Video Games in Popular Culture;





Educating Parents on the Dangers of a Seemingly Innocuous Medium



By: Derek Fullerton


Abstract
Video games, as we know them, have been around for over 40 years. They have become a staple in almost every home, as form of entertainment, a pass time, a baby sitter, or even a career choice. With video games consumed by 97% of today's youth, their pervasiveness in our culture has had a negative impact on both the physical and mental health, as well as social attitudes. This paper will look at the impact video games have on popular culture, the adolescence that play them, and the dangers parents need to be aware of.
Video Games in Popular Culture
With the creation of Pong, video games entered popular culture and have stayed there ever since. Pong was sold as a sports tennis game in 1972. For a quarter you could turn a dial to move your paddle up and down the screen, to volley the ball back to your opponent. As entertaining as it was, it really didn't resemble a sport in any way. It didn't require any physical exertion on the behalf of the player and you didn't break a sweat.
In the mid to late '70s video game parlours began popping up in communities. They were usually found in the back of smoky pool halls or variety stores, where you could conveniently feed your face with soft drinks and chips, while feeding the machine your allowance.
Almost every kid growing up in the '70 owned a multi-coloured plastic puzzle. The Rubik's Cube was able to entertain us for hours on end, developing dexterity and finesse while honing our fine motor skills. Eventually it was turned into a video game on the Atari 2600 in 1982. Rather than physically twisting, turning and tumbling a physical object, we could solve the puzzle with a few simple clicks of a button, reducing physical effort, starting us on a slippery slope of inactivity. (

Tremblay and Willms 2003).
The 80's ushered in a flood of new titles for kids to play; from Pac-Man, an overeating character, to Donkey Kong and Mario Brother's reinforcing negative stereotypes, promoting violence and women as helpless damsels (

Dill and Thill 2007).
In the early 90's, marketers for soft drinks companies hired developers to create video games for Super Nintendo and Sega. PepsiCo's flirtation with video games started with Fido Dido brand, but was soon replaced with the anthropomorphic red spot from their logo, Cool Spot. This led to a few commercially successful games based on their character. The co-branding of soft drinks and video games targeted children to entice them to consume their products. (

Yang et al. 2006)
With many children able to hum the themes from their favourite video game, peddlers use this to their advantage. By playing the chip tunes from Super Mario Bros over their loud speakers, ice cream vendors use this to lure children to the availability of sugary treats.
From movies franchises and TV shows, to soft drinks and cereal, there hasn't been a market not exploited by video games. Inseparably joined in cross-media media campaigns, they are used to imprint the company's brand under the guise of entertainment.
Today's popular sandbox games, like the Grand Theft Auto series, offer hours of game play; taking days, if not weeks to complete. These games captivate the player for extended periods of time and even longer with downloadable content. With increased exposure to video games, their negative effects and the severity worsen (Sherry 2001).
Negative Body Image
The design of video game characters, particularly females have long been styled to be appealing to the male gamer. Their slender physiques and unrealistic proportions, like Lara Croft from the earlier Tomb Raider series, create an inaccurate portrait of women and have a negative effect on body image for young girls. The same can also be said for young males when exposed to characters such as Kratos, the protagonist in the God of War series. This leads to lower body esteem of the player. These negative body images can lead to eating disorders in both sexes such as anorexia and bulimia. (

Barlett and Harris 2008).
In titles such as Dead or Alive and Soulcalibur, female characters are portrayed with excessive bosoms. Their augmented breasts suggest to young women, that this is the ideal symbol of femininity, resulting in shame, insecurity and body dissatisfaction (Stice and Shaw 1994).
Gender Roles and Sexualisation
In earlier days female characters were portrayed as helpless damsels in need of a hero to save them from the clutches of evil. This is evident in the games like Donkey Kong and Super Mario Bros, with saving Princess Peach Toadstool as the games goal. These games sexualize woman and place them as a perpetual victim, which doesn't send a clear message of gender equality to younger children.
Woman in video games are often dressed in skin tight outfits that accentuate the body and to heighten their sexuality. They have become sexualised for the male audience and objectify women in negative light. With approximately 45% gamers being women, the market is changing for the better, as more women speak out against this blatant objectification of females in games (
Behm-Morawitz and Mastro 2009).
Health Implications
Video game addiction, although not officially recognised as a diagnosable disorder, is a serious issue where gamers are not able control their consumption of video games. Sufferers can experience a myriad of negative effects in many areas of life. Extreme cases can lead to loss of time, social isolation to play video games, neglecting personal hygiene and shirk household or work responsibilities (

Schutte et al. 1988)
Video game addiction can also manifest into physical symptoms such as sleeplessness, head and back aches as well as carpal tunnel syndrome. Gaming addicts in withdrawal can becoming anxious, angry, depressed, become defensive, or suffer from mood swings. They may have difficulty with focus, concentration or completing complex tasks and their academic performance may suffer (

Skoric et al. 2009).
Video games have been also been attributed to photosensitive epilepsy, which is more common in children and adolescence. This can induce seizures
that are characterised by headaches, facial muscular spasms, eyesight disorders and the possibility of full on seizures. Photosensitive epilepsy can be triggered by rapidly flashes or alternating patterns or colours. This affects approximately 3 percent of people with epilepsy. Symptoms can include loss of consciousness, muscle contractions and body stiffness, breathing pattern changes and loss of bladder control, confusion, short term memory loss and headaches (

Ferrie et al. 1994).
Video games can be a catalyst for poor eating habits, leading to other health issues. Energy drinks and chips are the staple of many subculture gamers. In an era where gamers gather for extended social gaming sessions, such as LAN parties, marketers target youth with high sugar, high caffeine drinks referred to as "Gaming Fuel". These energy drinks are sold to gamers as a means to enhance their focus and give them energy for the long haul. This paired with other high caloric, low nutrition junk food, can lead to obesity and the possibly of developing serious diseases such as type 2 diabetes and cardiovascular disease (

Cronin and McCarthy 2011).
Violence and Desensitization
Many of the more popular titles such as the Call of Duty franchise, Battlefront, Grand Theft Auto and Assassin's Creed, all contain a fair amount of violence in their game play. This has become an all too familiar theme. It is estimated that over 85% of video games contain some sort of violence, with 50% depicting serious violent acts. This hasn't gone unnoticed, with many politicians trying to ban violent video games, and scholars trying to tie real world aggression and desensitization to violent acts with playing violent video games. The research concluded that with long-term exposure to violent video games, children and adolescence can become desensitized and demonstrate lower empathy. (

Kutner and Olson 2008) (Carnagey et al. 2007)
Harassment of Women in Gaming
Recently women have been targeted by male gamers seeking to drive feminists from the video game industry. The harassment of females can be seen in online forums related to video games, with women being the targeted with threats of rape, death or doxing of their personal information. These misogynist forms of harassment have come as a result of social criticism by female journalist over gaming culture's diversification and the outspoken female game developers receiving undue media attention.
Conclusion
Video games are here to stay, whether we like them or not. They do have their benefits and can be great in an educational setting, but we should not dismiss them as harmless. As parents it is imperative that we take an active part in mitigating the harms that can come as a result of video game playing and exposure. Parents need to understand that the games their children play will have a lasting effect on them, some good and some bad. Being aware of what your child is playing, limiting the time they play is a good start. Monitoring what you child is playing, can be as easy as co-playing the game with them. This way parents are aware of the content of the game, limit the time playing it, and spend some quality time bonding with their children. As parents, we also need to educate our children on the equality of women and that harassment based on gender is unacceptable in today's society.
The video game industry and its developers need to be more sensitive to the designs of characters in their games and how they may affect children and adolescence. Developers should be educated on responsible practices, and develop games that have a positive impact on their audience, instead of designing for their sheer entertainment value. We should encourage developers to produce games that lack violence or negative gender roles or stereotypes, by not purchasing these games for our children. Developers will soon find their bottom line suffering, and will understand that their actions have consequences. Many game companies have started to take notice and actively seek input from their audience for future game development. With enough pressure, developers may consider creating games that stimulate, challenge, educate and inspire the player, instead of producing more of the same that have caused these issues. Developers of the Tomb Raider series have already taken steps to rectify some of these issues. They have toned down her physique to resemble a more realistic body image, and portray her as strong and self-reliant woman in the game play; but more action is necessary.
Educators should also be made aware of the dangers that video games pose for children and adolescence. They need to inform their students that video games are not innocuous and present the possibility of harm to them. Educators need to take an active role in explaining what these harms are and why they are not acceptable. Many students would not consciously recognise what content constitutes a concern, nor the possible negative effects they have them. Children should be taught to think critically about the games they play and the social implications these games present.
References
Baranowski, T., Buday, R., Thompson, D. I., & Baranowski, J. (2008). Playing for real: video games and stories for health-related behavior change. American journal of preventive medicine, 34(1), 74-82.
Barlett, C. P., & Harris, R. J. (2008). The impact of body emphasizing video games on body image concerns in men and women. Sex Roles, 59(7-8), 586-601.
Behm-Morawitz, E., & Mastro, D. (2009). The effects of the sexualization of female video game characters on gender stereotyping and female self-concept.Sex roles, 61(11-12), 808-823.
Carnagey, N. L., Anderson, C. A., & Bushman, B. J. (2007). The effect of video game violence on physiological desensitization to real-life violence. Journal of Experimental Social Psychology, 43(3), 489-496.
Cronin, J. M., & McCarthy, M. B. (2011). Fast food and fast games: An ethnographic exploration of food consumption complexity among the videogames subculture. British Food Journal, 113(6), 720-743.
Dill, K. E., & Dill, J. C. (1999). Video game violence: A review of the empirical literature. Aggression and violent behavior, 3(4), 407-428.
Dill, K. E., & Thill, K. P. (2007). Video game characters and the socialization of gender roles: Young people's perceptions mirror sexist media depictions. Sex roles, 57(11-12), 851-864.
Dorman, S. M. (1997). Video and computer games: Effect on children and implications for health education. Journal of School Health, 67(4), 133-138.
Ferrie, C. D., De Marco, P., Grünewald, R. A., Giannakodimos, S., & Panayiotopoulos, C. P. (1994). Video game induced seizures. Journal of Neurology, Neurosurgery & Psychiatry, 57(8), 925-931.
Gentile, D. A., Lynch, P. J., Linder, J. R., & Walsh, D. A. (2004). The effects of violent video game habits on adolescent hostility, aggressive behaviors, and school performance.

Journal of adolescence,

27(1), 5-22.
Graf, W. D., Chatrian, G. E., Glass, S. T., & Knauss, T. A. (1994). Video game-related seizures: a report on 10 patients and a review of the literature.Pediatrics, 93(4), 551-556.
Kutner, L., & Olson, C. (2008). Grand theft childhood: The surprising truth about violent video games and what parents can do. Simon and Schuster.
Maddison, R., Foley, L., Mhurchu, C. N., Jiang, Y., Jull, A., Prapavessis, H., ... & Rodgers, A. (2011). Effects of active video games on body composition: a randomized controlled trial. The American journal of clinical nutrition, 94(1), 156-163.
Malik, V. S., Popkin, B. M., Bray, G. A., Després, J. P., & Hu, F. B. (2010). Sugar-sweetened beverages, obesity, type 2 diabetes mellitus, and cardiovascular disease risk.

Circulation,

121(11), 1356-1364.
Nikken, P., & Jansz, J. (2006). Parental mediation of children's videogame playing: A comparison of the reports by parents and children.

Learning, Media and Technology,

31(2), 181-202.
Schutte, N. S., Malouff, J. M., Post
‐
Gorden, J. C., & Rodasta, A. L. (1988). Effects of Playing Videogames on Children's Aggressive and Other Behaviors1.Journal of Applied Social Psychology, 18(5), 454-460.
Sherry, J. L. (2001). The effects of violent video games on aggression.

Human communication research,

27(3), 409-431.
Skoric, M. M., Teo, L. L. C., & Neo, R. L. (2009). Children and video games: addiction, engagement, and scholastic achievement.

Cyberpsychology & behavior,

12(5), 567-572.
Stice, E., & Shaw, H. E. (1994). Adverse effects of the media portrayed thin-ideal on women and linkages to bulimic symptomatology.

Journal of social and clinical psychology,

13(3), 288-308.
Tremblay, M. S., & Willms, J. D. (2003). Is the Canadian childhood obesity epidemic related to physical inactivity?.

International journal of obesity,

27(9), 1100-1105.
Vandewater, E. A., Shim, M. S., & Caplovitz, A. G. (2004). Linking obesity and activity level with children's television and video game use. Journal of adolescence, 27(1), 71-85.
Wood, R. T., Griffiths, M. D., & Parke, A. (2007). Experiences of time loss among videogame players: An empirical study.

CyberPsychology & Behavior,10(1), 38-44.
Yang, M., Roskos-Ewoldsen, D. R., Dinu, L., & Arpan, L. M. (2006). The Effectiveness of" in-Game" Advertising: Comparing College Students' Explicit and Implicit Memory for Brand Names.

Journal of Advertising,

35(4), 143-152.
Powered by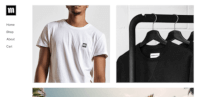 Create your own unique website with customizable templates.